What new on the NOT LAME shelves??? 04. 23.09 Part Three
Here's some of the newest releases straight from the Boss's desk to your ears!
V/A - DO YOU WANNA BE IN THE SHOW: A TRIBUTE TO THE JETSET
The Jetset were one of the most popular and influential of the mod-power pop bands on the British indie scene in the early and mid 80s.
A 17-song tribute that is surprisingly listenable from beginning to end (never easy w/ tribute albums) - features such Not Lame faves as Jeremy, the Eddies, the Ringles, the Spring Collection, Herb Eimerman, Ed James, Mega Super Ultra, Rinaldi Sings and more.
"Full of brash youthful energy, intricate arrangements, harmonies and a surplus of melody."
-Bart Mendoza, The Shambles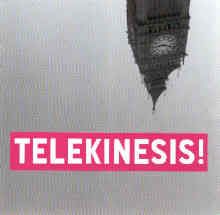 TELEKINESIS!
A shockingly good debut! Sounding like The New Pornographers and The Shins in many spots, these are indie kids obsessed with hooks and pure poppy melodies
The songs are ridiculously immediate, and he delivers them with blinding velocity. His approach to music isn`t unlike those spikes at the rental car place: Backing up deflates the tires, and not in a pleasant way. These are big-hearted songs, written quickly and from the gut. DO NOT MISS THIS ONE!
Shplang - MY BIG THREE WHEELER
Yes, indeed - You have not heard a band quite like Shplang. Beatles meet Zappa in pop-psych Sumo match. Bring a smile and hop on MY BIG THREE WHEELER. Shplang is an alternapop band offering an eclectic mix of psychedelia, pop and folk with an emphasis on melody, inventive arrangements and a wry sense of humor.
The sound clips will help you figure that out below. If you like your pop mixed up with different ingredients and cooked up by a musical mixologist, Shplang will reward you greatly in your belief that music has many new vistas to explore.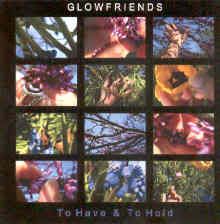 Glowfriends - TO HAVE & TO HOLD
Their 4th album. Glowfriends have a sound that is in the vein of Sixpence None The Richer, Mazzy Star or The Sundays. Shiny, acoustic driven ringing songs that, actually, also have a Cowboy Junkies ring to them, as well.

Gerry & the Pacemakers - FERRY CROSS THE MERSEY
2009 reissue of 1965 album from Gerry And The Pacemakers, import only. This strongest, best album in his career. Adds 16 - count 'em - 16 bonus trax which are of truly excellent quality!
"4 stars. nine Gerry Marsden originals, and aside from the hits (the title track and "It`s Gonna Be All Right"), these rarely show up on compilations; they have the same lightweight, energetic Merseybeat charm of most of their early material."
-AMG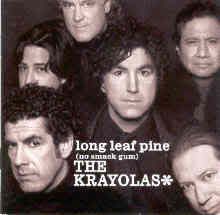 The Krayolas - LONG LEAF PINE
Indie rock by the "Tex-Mex Beatles" featuring a mixture of Garage Rock, Tex-Mex and Beatle-like harmonies.
"A long-time favorite group of this blog has been The Krayolas. I reviewed LA CONQUISTADORA and BEST RIFFS ONLY, and found that the band thrives on that razors edge between Latino and British pop influences. The Krayolas and the West Side Horns rock. A total happening."
-Austin-American Statesman