Check out Mike Viola's LURCH!!!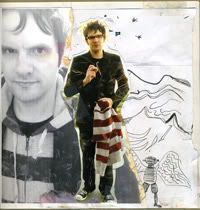 NOT LAME fave Mike Viola's got a great new record out, LURCH!
Click here
for details and a few MP3 downloads!
From the website: "Brand new full length studio album by Mike Viola. Featuring fan favorites Girly Worm, So Much Better, That Part Of Me Is Dead. A cross between the Lovin' Spoonful and late Beach Boys records with a splash of Nilsson and....Mike Viola."
Here's the first video from the album for the moving "Good Ideas Grow On Trees":