What new on the NOT LAME shelves??? 04. 23.09 Part One
Here's some of the newest releases straight from the Boss's desk to your ears!
The Resonars - THAT EVIL DRONE
Leader Matt Rendon seems to have absorbed every significant guitar style and sound between George Harrison`s Rick of `63 and Peter Green`s Les Paul of `69. But those are the building blocks and combined with the spot-on harmonies you might hear various echoes, but these are not pastiches.
"They take choppy, Moby Grape-like acid pop tunes and colour them with flawless, Hollies-like harmonies and Byrdsy 12-string guitars!"
- Shindig!
"Picture THE NOTORIOUS BYRD BROTHERS combined with Hollies harmonies and "Rain"-era Beatles psychedelic touches."
-Trip Inside This House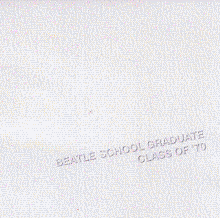 David Grahame - BEATLE SCHOOL GRADUATE
LIMITED COPIES - Do Not Wait!! If you have not heard of David Grahame and you are a power pop fan, you just have made a very important discovery.want one artist to name whose spirit is evoked throughout. Emmit Rhodes. After that follows Pete Ham, Paul McCartney and Jeff Lynne (circa The Move).

"While Grahame may bow at the altar of Paul McCartney, he`s one of the few who are talented enough to be invited in for dinner. BEATLE SCHOOL GRADUATE CLASS OF `70 is a work of depth and clarity."
-Sticks & Stones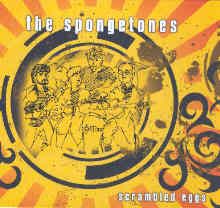 The Spongetones - SCRAMBLED EGGS
2009 New Studio CD! Jamie Hoover and company just do not know how to make a bad, merely `okay` album and "Scrambled Eggs" continues on the momentum that the last five years` reinvigorated activity has created.
"I am happy to report it`s full of 13 more gems of the type listeners have come to expect from the redoubtable power pop combo."
-Bruce Brown, Fix It In The Mix
"Without a doubt the finest example of pure, unadulterated Beatlesque joy to emanate from the indie pop underground."
-Goldmine
The Honeydogs - SUNSHINE COMMITTEE
24 minute, 6 song mini-album that has its shelves stocked with all the elements of that make this band so special. Like YANKEE FOXTROT HOTEL (Wilco) written with early McCartney/Badfinger steroid-ridden melodies.
The songs here reflect a complex, often nuanced intersection of art and humanity while marking a return to a more live, rocking sound. Shades of the Stones` EXILE ON MAIN STREET, FRESH-era Sly Stone, twilight Hendrix and REVOLVER-esque Beatles winding sinuously through the savory mix.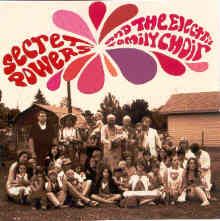 Secret Powers - SECRET POWERS AND THE ELECTRIC FAMILY CHOIR
The followup to the stunning 'n awesome self-titled 2008 debut has arrived!
"This CD brings the band one step closer to the big time with clever, layered, hook-laden pop songs thrown together with the casual ease of real musical talent. If you are violently allergic to cute, you may sniff at a song or two, but sunshine makes me sneeze and I like it anyway."
-Missoula News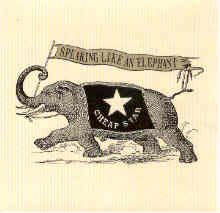 Cheap Star - SPEAKING LIKE AN ELEPHANT
French import, Cheap Star SPEAKING LIKE AN ELEPHANT is co-produced by Ken Stringfellow and Jon Auer of the Posies.
Indeed, they draw a huge inspiration from The Posies, as well as Teenage Fanclub. Impregnated by the music of the Byrds, George Harrison and Big Star, their songs evoke as much of AM radio from California in the early 70s as they do college rock of the aforementioned bands and the Lemonheads.
Terry Anderson & the Olympic Ass-Kickin' Team - NATIONAL CHAMPIONS
It`s an butt-kicking good time, just like the Rock `n Roll Doctor ordered. Like all their records, it`s like finding that long lost NRBQ or Rockpile record.
Flashy rawk guitars, lunatic fringe vocals and humor-filled lyrics that are sure-footed and irreverant. Roots-rock swagger ladled with refined melodic soul for catchy sing-a-along choruses that will elicit streams of "whussups" as you order another Bud for your pals.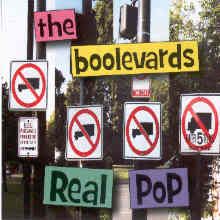 The Boolevards - REAL POP
AMAZING PRICE for these 17 nuggets! If you are a fan of the bands on Titan Records, early Romantics, the Flashcubes (big time!), the Scruffs, the Heats, the Wigs, the Poppees, early Rubinoos, "Shake Some Action"-era Flamin` Groovies -- well, you have found a slice of heaven!
This could have been the second Wonders cd after THAT THING YOU DO. Translation: Celebrate!! It really is a major find for fans of this era and will surprise many, many pop fans!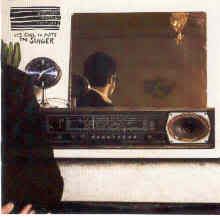 Saturday Morning Pictures - IT'S COOL TO HATE THE SINGER
The signposts are clear: early, classic Ben Folds, Josh Fix, early 80s Joe Jackson and add in some bits of Todd Rundgren, Jellyfish, Elton John and Billy Joel and you now know that the piano is a key element to the pop alchemy to this CD.
If Difford & Tilbrook ever teamed up with Bacharach-David, you have an idea.