The Best of Bruce's RANDOM VINYL PULLS! 2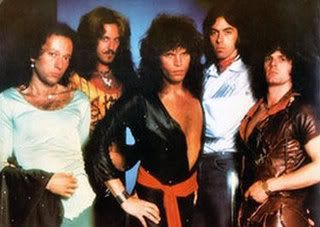 Are you following
Bruce on Twitter
? No? Then you're missing out on his near-daily RANDOM VINYL PULLS. Ever since he's brought his record player into the office, he's bringing in one classic lost piece of vinyl after another. Here's some of what he's been playing--LOUDLY--around the office...
Starz - ATTENTION SHOPPERS:
"...never tire of this bands' 1st 3 albums. Mid/Late70s candy-coated hard rock with hooks."
Early 80s Power Pop goodness.

4 Out of 5 Doctors

. Released two albums, some gems on each one. Check 'em out here.
The Secrets - s/t:
YEAH!! Not played this one in ages - Very rare, one of the best power pop LPs back in the day.
Fabulous Poodles - THINK PINK
:
Remember "Mirror Star"? Btw, I AM the world's best air guitarist!
Tom Robinson - SECTOR 27
:
Have to say, TRG's "Power In The Darkness" may be an album in my All Time Top 30 list.
The Stompers - s/t
:
Ill-fated Boston band, the city's version of a more bar-room-ish Springsteen, Southside Johnny...