MPFrees!!! (Kinda...) for 03.06.09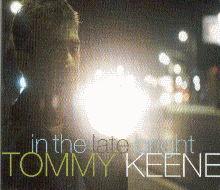 Power-pop legend Tommy Keene's latest record has dropped and, well, it is of course phenomenal!!! Have you got it yet? No?
Well get it NOW!!!
To celebrate, MAGNET let Keene make a kick-ass mix tape. And while you get a free download of his cover of Big Star's "Nighttime", the rest of the mix, featuring tunes by Aerosmith, Television, Roxy Music and the Beatles, among others, are playable only on the page. (Well...maybe it's not so bad, as chances are most of you already own these tunes...)
Click here to check out MAGNET's Keene Mix Tape.