MPFrees!!! for 03.04.09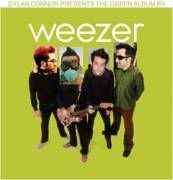 A couple of week's ago I was sent a press release for Dylan Connor's full album redux of Weezer's GREEN ALBUM. I had been planning on downloading it for the past few weeks, but only got around to it yesterday and, you know, it's really, really, REALLY good. It's extremely low-fi, but actually improves on certain songs, such as "Hash Pipe" and "Islands in the Sun". Fans of Brady Harris's recent triumph COVER CHARGE will love this.
Download Dylan Connor's ALMOST GREEN ALBUM here.
If you like what you hear, why not head over to
dylanconnor.com
and check out his new album BREAKAWAY AND BURN.
"Connor falls somewhere in between power pop and indie pop, but whatever label you choose to apply, he has a way with a melody."
– Absolute Powerpop