The Best of Bruce's RANDOM VINYL PULLS!
Are you following
Bruce on Twitter
? No? Then you're missing out on his near-daily RANDOM VINYL PULLS. Ever since he's brought his record player into the office, he's bringing in one classic lost piece of vinyl after another. Here's some of what he's been playing--LOUDLY--around the office...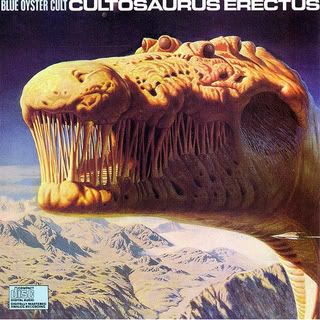 Tom Dickie & The Desires-COMPETETITION
:
Criminally overlooked album from the late 70s, new-wave but good wave!
The Strangers-THE RAVEN
:
NOT one of my faves. "No More Heroes" may go into my casket,tho.
Joe Jackson-BEAT CRAZY
:
My favorite Jackson album, in a body of work I adore from beginning to present.
SUPER BUBBLE
:
an excellent two-LP mail order set from Warner Special Products from '77. Bubblegum music lives!

Shawn Phillips-RUMPLESTILSKIN
:
Whoa, not SEEN, let alone heard, this LP in almost 30 yrs!

Blue Oyster Cult-CULTOSAURUS ERECTUS
:
STILL my favorite BOC album by a LONG shot! Hugely overlooked.