Gone Troppo: EMI's Announced ANOTHER Lackluster George Harrison Best Of.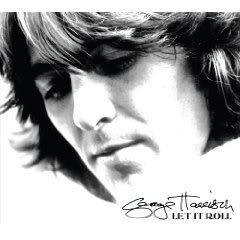 My sweet Lord...can George Harrison get just a little bit of respect? A little?
I receive regular updates on all things Beatles and the other day, this announcement showed up in my box:
Collection Features Harrison's Solo Hits from 1970's All Things Must Pass Through 2002's Brainwashed, Remastered, Plus Live Recordings from 1971 Concert For Bangladesh
Hollywood, California - May 5, 2009 - Capitol/EMI confirms the tracklist for George Harrison's first-ever career-spanning solo hits collection, Let It Roll: Songs by George Harrison. To be released June 16 (June 15 internationally), the CD's special packaging includes a 28-page booklet featuring previously unseen and rare photos, and newly-written liner notes by Warren Zanes. The collection's 19 tracks have been digitally remastered by Giles Martin at EMI's Abbey Road Studios, and will be available in CD and digital formats.

"Let It Roll: Songs by George Harrison is a gathering of material that takes us far into the territory that was ultimately a place unique to George Harrison," writes Warren Zanes in his liner notes essay for the new collection.

This collection is the first to span Harrison's entire solo recording career, including the #1 Billboard Pop singles "My Sweet Lord," "Isn't It A Pity," "Give Me Love (Give Me Peace On Earth)," and "Got My Mind Set On You." Let It Roll also features live recordings of three timeless Harrison-penned Beatles songs, "Something," "While My Guitar Gently Weeps," and "Here Comes The Sun," from his 1971 all-star Concert For Bangladesh benefit at Madison Square Garden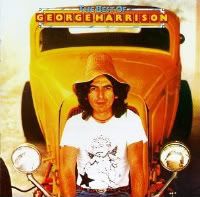 Almost everyday I think about a George Harrison Greatest Hits album. He's the only one who has never really gotten the one he deserves. John has had box sets and numerous single discs, Paul McCartney's WINGSPAN from a few years back was the final word and even Ringo last year released the stellar PHOTOGRAPH: THE VERY BEST OF RINGO STARR which made number one on my favorite 2008 "best of/reissue list.
Yes...even Ringo.
But George's solo work has been sorely ignored. It started in 1976 with the release of THE BEST OF GEORGE HARRISON with one whole side made up of Beatles cuts. Compare that to SHAVED FISH or BLAST FROM YOUR PAST, John and Ringo's best-ofs, respectively, from roughly the same time period. There was no reason for the Beatles tracks, but the solo stuff was great, going as far as to include "You", "Dark Horse" and the studio cut of "Bangla Desh". And it had a hideous cover to boot.
Many years later, things improved nicely with THE BEST OF DARK HORSE (1976-1989), which covers a very neglected time-period in Harrison's career, but, of course, it's out of print, with new copies going for as much as $80. (I bought my copy in middle school and still play it regularly.)
Still, Harrison deserved an exhaustive collection, especially in the wake of his death! Nothing materialized, until now. Here's the track listing for LET IT ROLL:

1. Got My Mind Set On You
2. Give Me Love (Give Me Peace On Earth)
3. The Ballad Of Sir Frankie Crisp (Let It Roll)
4. My Sweet Lord
5. While My Guitar Gently Weeps [Live] - Concert For Bangladesh
6. All Things Must Pass
7. Any Road
8. This Is Love
9. All Those Years Ago
10. Marwa Blues
11. What Is Life
12. Rising Sun
13. When We Was Fab
14. Something [Live] - Concert For Bangladesh
15. Blow Away
16. Cheer Down
17. Here Comes The Sun [Live] - Concert For Bangladesh
18. I Don't Want To Do It
19. Isn't It A Pity
No "Ding Dong", no "Hari's On Tour". No "Dark Horse", no "You". No "Love Comes to Everyone", no "Crackerbox Palace". Nothing from GONE TROPPO or the LIVE IN JAPAN album. And the Bangladesh stuff? IT'S JUST BEATLES COVERS!!! No. No, please, take it back.
Sorry, but this collection is not only unnecessary, but insulting. Look: can we Harrison fans get a box set of some sort? At the very least a two-disc collection? Please??