What new on the NOT LAME shelves??? 05. 02.09 Part One
Here's some of the newest releases straight from the Boss's desk to your ears!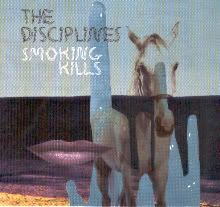 The Disciplines - SMOKING KILLS
THE POSIES ALERT!!! Posies co-leader Ken Stringfellow hooks up with a Norwegian garage band as a member and the Disciplines is the result and it kicks butt and is highly melodious.
"The production and instrumentation are spare and the vocal attitude is tough, yet the proceedings are rife with unconventional melody and song-structure reminiscent of early Squeeze. Here is hoping these Norsemen keep Stringfellow high-strung for a long time to come."
- NewsOK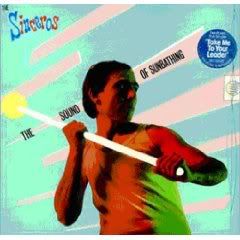 The Sinceros - THE ART OF SUNBATHING
Finally! A mini-power-pop, new wave classic from 1979 available on CD! I get asked about this one 4 or 5 times a year about why it has not been released on CD yet... well, the wait is over! This includes the hits "Worlds Apart" and "Take Me To Your Leader" plus three bonus tracks include both sides of a non-album single and a rare live track recorded at My Father`s Place, New York. Members of the Sinceros went on to play with the Teardrop Explodes, Squeeze, Nick Lowe and Van Morrison.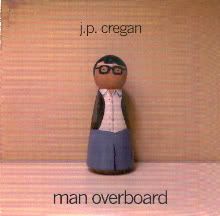 J.P. Cregan - MAN OVERBOARD
A wonderful out of nowhere find!
"On his solo debut he emphasizes the pure pop (for now people) and it`s all catchy as hell. Although opener "Carolyn (The Pledge Drive)", with its Nick Lowe/Brian Jay Cline-style country/roots vibe, might be lumped in with his band work, it`s a springboard to the power pop stylings of "Count to Three" and "Barbara is Strange", perhaps the album`s best track - pure ear candy with Beatlesque backing vocals, tambourines, fine Telecaster work, and a great melody."
- Absolute PowerPop Blog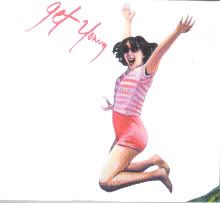 Pretty & Nice - GET YOUNG
I Love This Band. A most excellent, cool quirky pop in the vein of my much beloved Field Mice. Each listen reveals something new `n fresh. Add XTC, early Squeeze and Brainiac to the mix. GET YOUNG is ten tracks of sharp-toothed, heavily armed, snappish pop songs.
A one-two punch, a collection of brashly anthemic pop songs without an aural snag to be found, and something much stranger. Listen in and wait as the pop walls begin to crumble. "Piranha" is a ravenous number that recalls the blistered pop audacity of early XTC, repeating its hooks like a mechanical hound relentlessly tickling your feet with its animal tongue.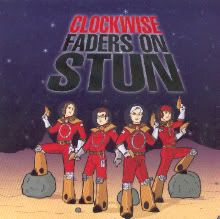 Clockwise - FADERS ON STUN
Really cool find from Canada, listen up, please! Catchy, clever, hook laden, three minute, guitar-driven, power-pop. Comparisons can be made to early Costello, Joe Jackson, Squeeze and Crowded House.
"Clockwise matches the cartoony flair of their album cover with a cartoony flair to their power pop, which recalls Sloan (opener "Opposites Attract"), Elvis Costello & the Attractions ("Boomtown"), and The Odds ("Upside Down")."
- Absolute PowerPop Blog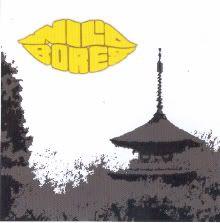 Wild Bores - WILD BORES
Evokes memories of the Vulgar Boatmen, Tom Petty, the Jayhawks, the Black Watch and for the more obscure minded, Rich Creamy Paint and Self. At times The Wild Bores sounds like the pure poppiest version of Pavement, if they were more direct, as the guitar lines are so spiffy and riffy. It has a rootsy pop core that will be appealing to Not Lamers.
"Akin to the reflective, and hopelessly sentimental artistry of Paul Westerburg, Ray Davies, John Mellencamp, Fountains of Wayne, and the master of them all, Bruce Springsteen."
- Minor 7th