All the details of the new BIG STAR box-set!!!
Just posted on the Rhino website!!!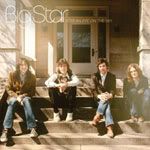 Big Star - KEEP AN EYE ON THE SKY (Boxed Set)
$69.98 CD / Release Date - 09/15/2009

Big Star inspired a fevered allegiance among fans of power pop, giving rise to a cult of believers who spent decades spreading the gospel. Their enthusiasm turned this obscure Memphis pop band-one that got little airplay, sold few records, and only played a handful of times- into a remarkable rock and roll resurrection story. Big Star's trek from obscure Memphis band to standard bearers for an entire genre of music has never been fully mapped-until now. Rhino presents the definitive look at the definitive power-pop band with a four-disc boxed set divided between key cuts from Big Star's three studio albums and unreleased music. KEEP AN EYE ON THE SKY will be available September 15 from Rhino Records at all retail outlets, including www.rhino.com, for a suggested list price of $69.98 (physical), it will also be available as a digital release the same day. A Deluxe Edition release of Chris Bell's solo album I AM THE COSMOS is due September 14 from Rhino Handmade.

KEEP AN EYE ON THE SKY spans 1968 to 1975 and shows the progression of Big Star through selections from such studio precursors as Rock City and Icewater; music from Big Star's acclaimed recordings (#1 RECORD, RADIO CITY, and THIRD/SISTER LOVERS); and relevant solo work by group principals Alex Chilton and Chris Bell, who formed Big Star in 1971 with bassist Andy Hummel and drummer Jody Stephens. The collection also uncovers a trove of unreleased demos, unused mixes, alternate versions of songs, and a 1973 concert recorded in Memphis.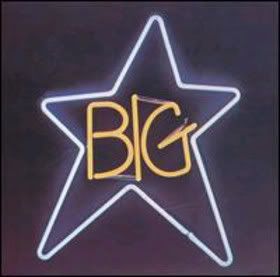 In these 98 tracks you can hear what turned artists as diverse as Cheap Trick, R.E.M., and The Replacements into Big Star fans. Spotlighting the band's roots, the boxed set opens with several songs recorded before Big Star formed, including "Try Again," one of the first songs Bell and Chilton wrote together. Those early cuts are followed by Big Star's 1972 debut #1 RECORD, reimagined here using a mix of album tracks and unreleased alternate mixes of favorites like "Thirteen," "When My Baby's Beside Me," and more. Among the disc's rarities are "Country Morn'" (issued as a flexi-disc single by a Big Star fanzine), the demo for "I Got Kinda Lost," and an unreleased acoustic demo of Chilton singing Loudon Wainwright's "Motel Blues."

Ardent Records, the band's label, experienced problems with distribution that hindered any chances at success for #1 RECORD. Its failure was a major blow to Bell, who quit the band to go solo. In 1974, the Alex Chilton-led Big Star regrouped and released RADIO CITY, an album more attuned to the band's live energy that featured the power-pop confections "September Gurls" and "Back Of A Car." The second disc of KEEP AN EYE ON THE SKY opens with a trio of unreleased demos: "There Was A Light," "What's Going Ahn," and "Life Is White." The original song sequence for RADIO CITY follows, combining album versions with unreleased alternate mixes ("Way Out West" and "You Get What You Deserve.") The disc features unissued versions of "She A Mover" and "Mod Lang," several unreleased demos for Big Star's third album, plus Bell's acclaimed 1978 single "I Am The Cosmos" and its B-side "You And Your Sister." Sadly, Bell died in a car accident a few months after the single's release.

When Big Star reconvened in 1975 to record THIRD/SISTER LOVERS, only Chilton and Stephens remained (Hummel left shortly before Radio City's release). Famed Memphis maverick Jim Dickinson was enlisted to supervise the recording, which languished on the shelf for years before its release in 1978. Despite its bleak timbre, wild dynamics, and fragility, the music possesses a startling grace. KEEP AN EYE ON THE SKY's third disc opens with seven demos (most previously unreleased) for songs that appear on THIRD/SISTER LOVERS, including "Jesus Christ," "Take Care," and "Holocaust." Among the album's 19 songs collected here is "For You," "Kizza Me," and "Kanga Roo." Also featured is "Lovely Day," an early, unreleased version of "Stroke It Noel" with different lyrics; Chilton vamping with photographer Bill Eggleston at the piano for Nat King Cole's "Nature Boy" and a raucous cover of The Kinks' "Till The End Of The Day."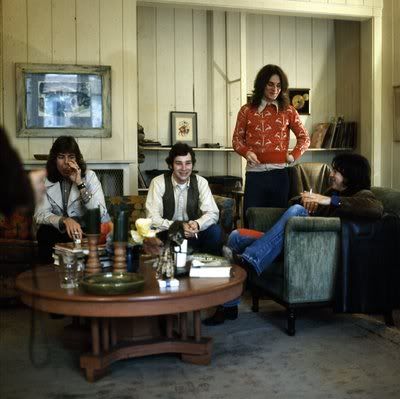 The collection's final disc contains unreleased highlights from three sets Big Star performed at Lafayette's Music Room in Memphis in January 1973. It is the best live recording ever of the band. The show captures Chilton, Hummel, and Stephens playing many of the songs on #1 RECORD, which had just recently been released. The set list includes a retooled version of "ST 100/6" lengthened by both guitar and drum solos (with a middle eight heisted from the Rock City song "The Preacher.") Also in the repertoire are "There Was A Light" and "I Got Kinda Lost." In addition, the concert includes fully formed versions of several songs recorded later for Radio City: "Back Of A Car," "Way Out West," "O My Soul," and a particularly rocking "She's A Mover." Those originals are mixed with a selection of covers: Todd Rundgren's "Slut," T. Rex's "Baby Strange," The Kinks' "Come On Now," and The Flying Burrito Brothers' "Hot Burrito #2."

The lavish packaging for KEEP AN EYE ON THE SKY includes extensive liner notes, rare and never-before-seen photos, and insightful essays about the cult of Big Star and the band's history. In the notes, Stephens reflects on the band's belated triumph. "Sure, it would've been nice to have been huge at the time. But, here we are, 30 years later, and Big Star is still playing, our music is turning up in movie soundtracks, and young people are still excited to discover the records. I mean, if that isn't success, I don't know what is."