SHAKE SOME ACTION 2???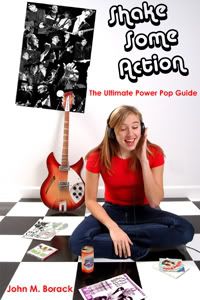 If you read my interview with John Borack, you probably read my last question:
Louis: Are you considering a follow-up to SHAKE SOME ACTION, maybe a volume two? It seems like there's still a lot of ground to cover.

John: Paging Bruce Brodeen – are you listening? Yes, I'd love the opportunity to do a follow-up volume, and to that end, I'm already kicking around a few ideas. There certainly is plenty more ground to be covered and I'd like to be the one to cover it!
Well, after much prodding and pushing, Bruce, in his infinite wisdom has officially given his answer:
"YES. YES, THERE WILL BE A SHAKE SOME ACTION 2! I'LL START IT RIGHT NOW! NOW LEAVE ME ALONE!"
So there you have it.