SHAKE SOME ACTION: The first few minutes...
Here's a pic of Bruce exactly ten minutes after our huge shipment of SHAKE SOME ACTIONs were dropped off in the cold, cold garage. See the look of pride in that man's eyes? I think I see a tear...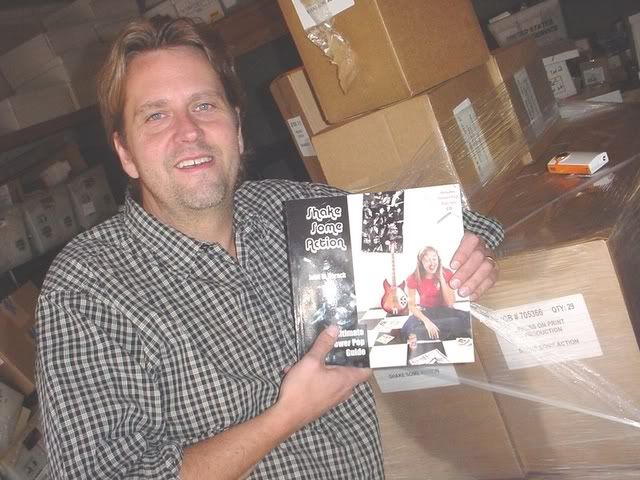 Well, it's a few weeks later and were down to a few boxes left. Yes, the book was a gigantic success! Thanks to all of you who supported NOT LAME's first (and certainly not last!) literary endeavor!
(
Yes, there are still copies left! Order here!)