Bruce's Lowdown on Nick Lowe!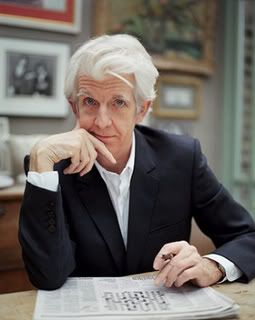 A real songwriter.
We don't have enough of them. For music fans, these are the gunslingers of passion. They go into the frontiers of live interaction and let their confidence and pride do the talking. No horse, no posse, just a gun/guitar at their side and we either respond with awe,respect or we view them as 'just another' tough guy, just another musician.
98% of musicians fall into the later category. Pick yr own number, but if you don't go over 95%, you are a dreamer, my friend. The special ones are special for a reason.
Anyway , last week, I made the drive to Boulder to see Nick Lowe do an acoustic show. I went to see a legend in my own mind as I've been a fan since 1977 when I picked up the "Bowi" EP at Harvard Square Coop and, shortly thereafter, "Jesus Of Cool" on import in the Bowery in New York City (there's a story for later, 15 yr old Bruce from Boston wandering the Bowery to make a mecca-trip to CBGB's).
Now, I'm not a big fan of the singer/songwriter dude/dudette standing up in front of audience, strum acoustic guitar, pour heart into glass, dispense inner-soul yearnings for audience kind of experience. When it works, it's extraordinarily moving, life-changing and gives us reasons for why 'art' is important to set a context of meaning for our lives.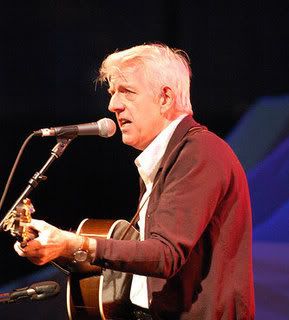 It works about 1 out of every 30 or so of these kinds of gigs though. Why? Well, the talent can be there(witness: opening act for Nick Lowe, Ron Sexsmith) but the songs and/or lyrics just can't stand muster of challenge in the nakedness of acoustical environment.
Now, Nick Lowe was not overly witty, chatty or conversational as many of us would think. He's the kind of bloke you can have a pint or five with and exchange life stories with - I have a few friends who are good friends of the man so almost feel like I know him thru their own experiences with him as a friend of theirs.
I thought he would be this. He was not, really. Surprising, it was. But he was genuine, warm and inviting into his own world, if a bit distant. And in truly fine, fine voice.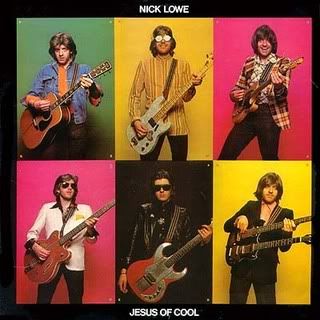 What worked so well is that his body of work stood so tall. He played for 1 hour, 25 minutes including 2 encores. Not a long time. And he left 10 songs or so in his catalog of classics, hits, shoulda-been-hits, deep album trax on the table. My friends exchanged 'wows' at the end of the night at how many he did not play and yet we felt as if we heard plenty of what we expected.
Play some videos from this guy.
Buy the recent reissue of "Jesus Of Cool"
, it's amazing. But his entire career is just filled with so many songs of wry, witty pop joy(even his country, folksinger releases) you owe to yourself to just take some time and enjoy. Brighten up the corners of your day and let his talent seep and sink into a few of those clogged up arteries and eek out a few extra smiles.
(Interesting interview w/ Elvis Costello in WBCN, Boston studio - I remember listening to this interview on the radio live at the time!)